VISION
Our objective is to be the most renowned Romanian distributor of delicacy foods from all over the world and the preferred trading partner of manufacturers committed to high quality food products, for a healthy and enjoyable living.
MISSION
Our everyday work is guided by simple and solid principles:
Carefully selection of best quality products, in order to
ensure an unmatched food portfolio;
Solid partnerships with our suppliers and retailers;
High level of service quality for our partners;
Added value proposition for our consumers.
VALUES
Our company has been built on values that helped us grow as a respected business partner:
Relevancy: we build our portfolio trying to match retailers' needs with latest trends in consumer behaviour - innovation, value added, convenience, premiumisation;
Efficiency: we strive to continuously improve our supply chain for maximum efficiency;
Integrity and Respect: we act with respect for our people and partners;
Compliance with the law and business ethics: we believe that ethical behaviour is part of any successful business.
SERVICES
We are able to offer a complete range of services, from preliminary analysis prior to market decision entry up to in store execution.
Preliminary market analysis for each category of interest, in order to evaluate the success potential of new products and brands;
Evaluation of consumer demand and retail channels development for realistic planning of distribution objectives and opportunities and trends spotting;
Continuous monitoring of current performance against objectives and setting readjustments as required;
Solid business relationships with decision makers within all major trading partners;
Effective key account management delivering high level of efficiency due to internal coordination and cooperation between EIH marketing and sales teams.
Get in Touch to See How We Work!
TESTIMONIALS
"We started our Partnership with
Europro Import House in early 2014
& this has grown from strength to strength.
They represent our Billingtons, Askeys,
Allinsons & SilverSpoon brands in Romania
and we trust them as our Valued Partner in
the market. We were especially delighted to
see our delicious Billingtons sugars showcased
via Chef Ciprian Zobuian at the Taste
Ambassadors Event at Bucharest in April
2016 – all ably assisted by our Partners &
Friends at EIH. We are excited to work side by
side with EIH to grow our brands even further within the Romanian market over the coming years."
Jennifer Darby,
International Customer Executive,
The Silver Spoon Company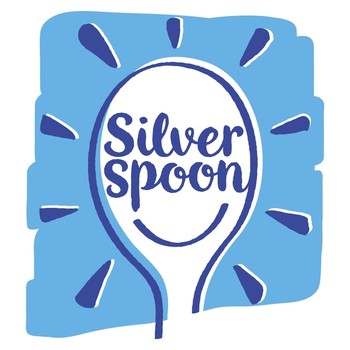 TESTIMONIALS
"We are working with Europro Import House
in Romania since 2011. In total they run 35
Verival organic items, especially snacking
products, like nuts, waffles and date bites as
well as several breakfast products.
As our brand is performing very well in
Romania, we are absolutely satisfied with the
job Europro Import House is doing. Being a
loyal and reliable partner for all these years,
we really appreciate the collaboration."
Jasmin Neuner,
Head of Export Sales / Deputy MD,
Vita+Naturprodukte GmbH